The UBC SEG Student Chapter is back!!
New team, new projects
Join the Chapter before October 9th to participate in all of our activities this year: field trips, workshops and social events.
Go to the membership page 

right now

to sign up.
2014-2015 Sponsors
The UBC SEG-GAC Student Chapter is pleased to thank all the companies and organizations supporting the Chapter's activities: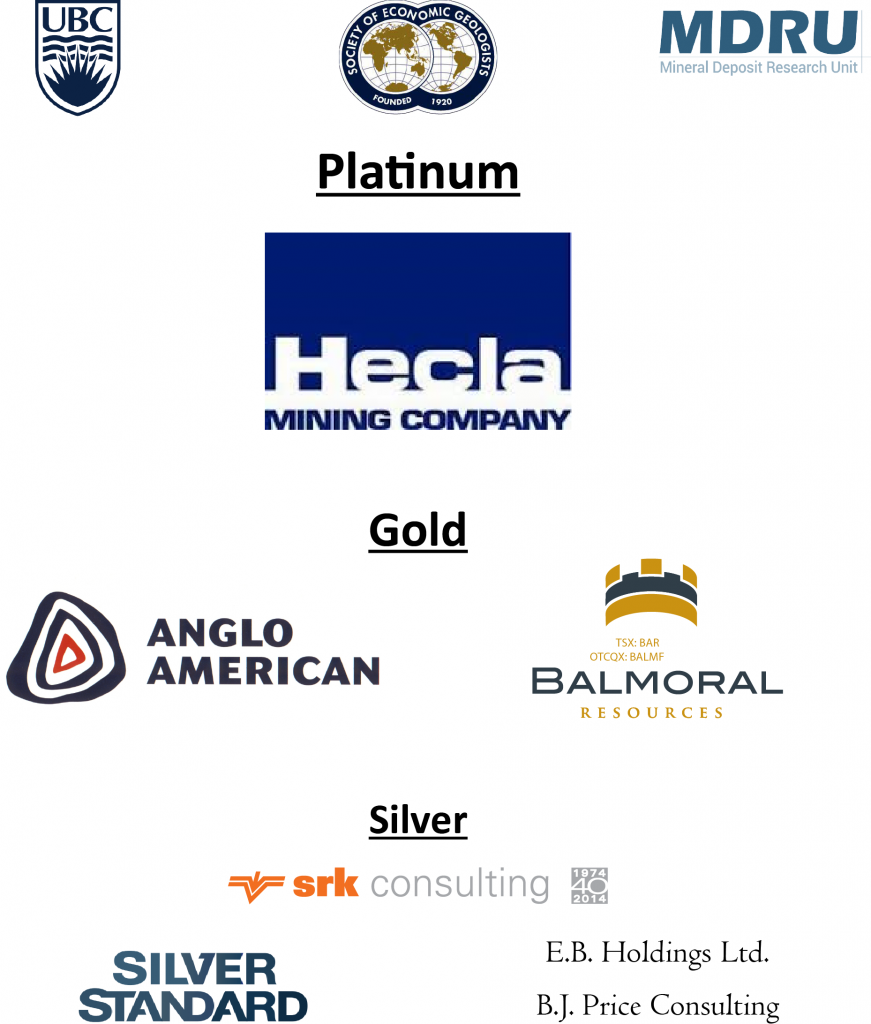 2014 UBC SEG-GAC Student Chapter Industry Open House Participants:
Almaden Minerals Ltd., AMARC/HDI, Anglo American Exploration Canada Ltd., APEGBC, BC Geological Survey, Geoscience BC, MDRU, Reflex, Silver Wheaton, SRK and Trevali Mining Corp.
Friday Talks Participants:
Ivanhoe Mines Corp, MDRU/UBC, First Point Minerals Corp., AME BC, Reflex, ALS, Silver Wheaton, GAC, Orex Minerals.